November 4, 2015
Prof. Christine Ballengee-Morris' work on Shelter Documentary airing on Al Jazeera, 11/9
Image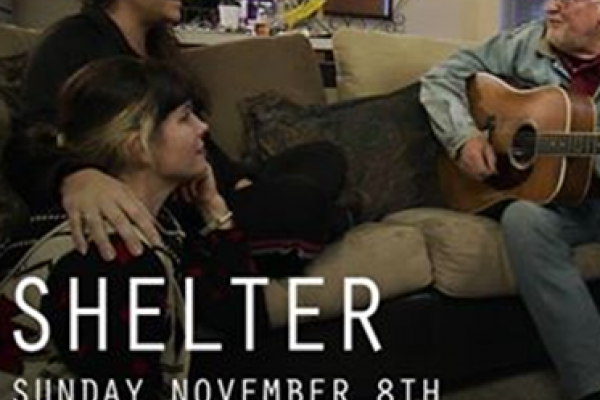 Description
Professor Christine Ballengee Morris, Director of the American Indian Studies Program at Ohio State University, has been working with David Morris and Jack Ballengee Morris as a part of her ongoing work on military art and art of veterans.
SHELTER takes us on an intimate journey into an grass roots organization where veterans once shattered by war make a difference and care for their fellow veterans who have returned from war lost, damaged and homeless.
During the final year of an unprecedented national effort to end military veteran homelessness, two-time Academy Award winning director Barbara Kopple documents the on-the-ground work of the veteran-founded Veterans Resource Center, in Northern California. Sharing the struggles of those they seek to pull out of a life lived on the streets, SHELTER tells a story of vets saving vets. It delves into the psychological trauma created by military service, the effects that remain long after active duty, and the difficult road back to a normal life for these women and men, young and old, who have served our country throughout numerous wars.
Renowned traditional folk and country musician, David Morris, who has worked with Kopple since Academy Award-winning Harlan County USA, appears in SHELTER accompanied by his son, Jack Ballengee Morris. He continues to serve his fellow veterans through his music, comradery and deep understanding of what it is to come back from war shattered and thrown back into a society with little knowledge of the trauma and human price of war.
SHELTER premieres Sunday, November 8, 2015 at 10pm ET and will re-air on Saturday, November 14 at 10pm ET on Al Jazeera America.
---