October 11, 2023
2023 CES Grant Recipients' Project Reports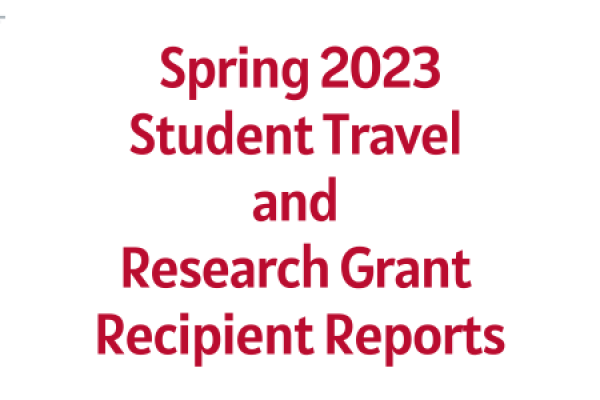 The recipients of the Spring 2023 Center for Ethnic Studies Travel and Research Grants have reported on their research projects. They were asked to give a short account of how they used their grant, and how this money helped further their research and study in the area of Ethnic Studies.
We are currently accepting applications for the Autumn 2023 Travel and Research Grants. Find more information and apply here.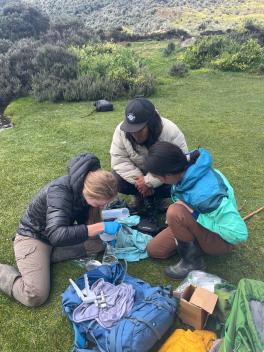 Julia Allwein
I used the CES grant to help support Project Pi, a collaboration between Colorado State Graduate students Hope Radford and Rose Parham and Pintag Amaru, an indigenous community organization. Pi is an indigenous word that means water, and the project was a multifaceted conservation project that included a forest regeneration and a water purification system construction project, analysis of water quality to measure the impacts of increased contamination of the water, and finally anthropological research on conservation. As an undergraduate participant I mainly assisted in the collection of water samples for analysis and the construction of the water purification system. The CES grant helped purchase the necessary materials for the water purification system, a key part of this project that I spent much of my time in Pintag working on.
One essential piece of this research was the collection of various water samples for testing. To do this we traveled to different locations and collected water at least 3 separate times per location. The analysis of this water is still ongoing but it aims to show through hard data the impacts of mining and other sources of contamination on the essential water sources for the community and surrounding areas. The goal is to create a water map the community can use in their efforts to defend and preserve this natural resource. Additionally, due to the multifaceted nature of this project, we not only researched and analyzed the current state of the water, but also worked to create systems of water purification.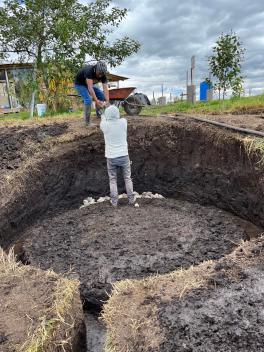 The full name of this project is Pi: Agua is Vida | Water is Life. The project recognizes that water is essential to community-wide health, and its contamination threatens Pintag Amarus agriculture-based livelihoods and resistance efforts. Further, the organization recognizes water as a sacred element and its care and health is as important as any other member of the community. Therefore, we worked to not only collect water samples for analysis but also enact water purification methods on Pintag Amaru's communal land that cleaned "black" and "grey" water - water from toilets and the shower and sinks respectively. This was done through the construction of a vermicompost system. I specfically assisted on the construction of two tanks and a reservoir. First we dug out a hole in the side of the mountain and put down a layer of rocks and gravel. Then we constructed a large cylinder made of concrete and divided into two halves. On one side of this tank the grey water is collected and on the other the black water is collected. The water then flows into a second tank that has a filtering system made from organic matter, worms, microorganisms, rocks of various sizes, and sand. For both of the tanks I helped make the initial wire structure and then cover this structure in layers of concrete. Finally, this water flows into a reservoir that we dug out and aquatic plants finish the cleaning process. This water is used for crop irrigation. The CES grant helped support this construction of this system which is already actively in use. I was thrilled to be a part of research that has an immediate impact on the community and the health of the environment, whose improvement in health impacts us all.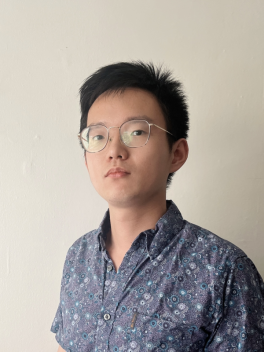 Chengwei Chen
The CES Student Travel and Research Grant granted me a unique opportunity to delve into the lives of highly skilled Chinese workers in Silicon Valley. My objective was to comprehend the intricacies of their experiences, aspirations, and their navigation of the complexities of life in this technological hub, all within the context of "transnational precarity."
My research unveiled that Silicon Valley is not merely a workplace; it's a crucible of dreams, challenges, and transformations. The individuals I interviewed painted a multifaceted picture of their journey from foreign shores to the heart of the tech world. Many shared stories of transitioning from international students to professionals in the American workforce, highlighting their determination and the hurdles they faced, including the bamboo ceiling. They were aware of these challenges even before entering the workforce and how they had to confront racial and gender biases. They acknowledged that they were hired as skilled workers but faced stereotypes that hindered their leadership opportunities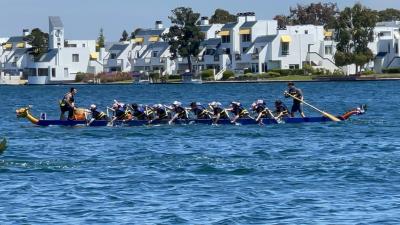 Transnational precarity played a significant role in their experiences, as they grappled with immigration status and its interactions with employers, migration agents, and US immigration regulations. The labor market assumptions concerning their dedication and loyalty to the US added another layer of complexity. Gender identity and competing intersectionalities were also affected by this concept, emphasizing both Chinese and North American mythologies, and were informed by the contradictory expectations of family support on the one hand and independence on the other.
Some male workers discussed the difficulties of being overrepresented in the tech industry, making it challenging to secure job offers, while women spoke about the continued masculinity of the industry and how motherhood influenced their career trajectories. They also addressed how affirmative action played a role in their job opportunities. They considered themselves middle-class in Silicon Valley and expressed concerns about their children's ability to compete in this environment. They also grappled with the high cost of living in Silicon Valley, experiencing middle-class anxiety, similar to other American families. They worried about maintaining their position.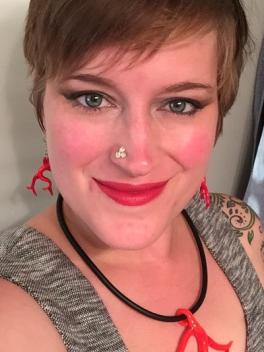 Audra Crouch 
Indigidata is an annual one-week NSF-funded summer workshop program that introduces data science and informatic skills to Indigenous undergraduate and graduate students. The workshop is an Indigenous-centered curriculum led by Indigenous data scientists and Indigenous faculty. The workshop's primary objective is centered around Indigenous data sovereignty and ethics and how these issues have impacted Indigenous peoples worldwide. Indigenous peoples represent ~1% of the population worldwide but are generally ignored in biomedical and scientific research; Indigidata workshop brings the participants a sense of community that might be lacking at their college campus and how current research has impacted their community. The workshop is broken into two sections: lectures in the morning and bioinformatics training in the afternoon. The main topic(s) for this year's workshop is gene editing and modification and how these molecular tools could promote tribal sovereignty over Indigenous products, like wild rice production, or could lead to community disadvantages such as the capitalism on Indigenous genomic information. This year's participants will work with Dr. Anna Selmecki, a principal investigator at the University of Minnesota, to genetically manipulate a yeast culture, understand the purpose of genetic manipulations, and genome editing bioinformatically.
Indigidata 2023 will be my third year as an organizer and instructor. As a part of the steering committee for Indigidata, I was involved with community engagement, speaker invites, student application processing, bioinformatic training, and organization. During the workshop in June, I was the instructional lead for one bioinformatic sessions. The first session introduces operating systems, command line, and basic command line code. For some participants, this will be their first experience with command line, coding, and computing clusters. The second session will introduce big data, data quality control, and bioinformatic programs. These bioinformatic training sessions have developed my instructional style as well as improved my bioinformatic skills. Overall, Indigidata has been an enjoyable experience and has been beneficial for tribal community development.
Currently, I have processed all fecal samples for bacterial metagenomics and microbial eukaryote metagenomics. Sequencing data has been received and bioinformatic analysis has been started.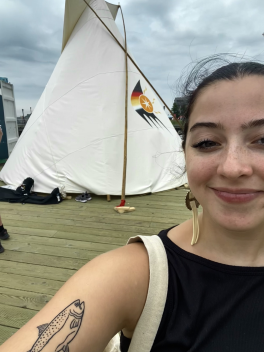 Kristin Hall
My trip was inspired and made possible through the generous funding granted to me by the Center for Ethnic Studies. Some of the funding granted was automatically applied to tuition for my semester, as well as towards the purchases of transportation and lodging during my stay. Throughout my trip, I was able to stay in homes and communities all across the province.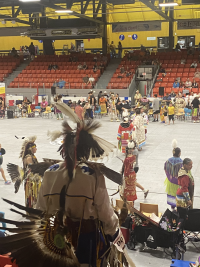 My time in the beautiful Nova Scotia was spent being immersed in Mi'kmaq language and culture through traveling the province, attending the 2023 North American Indigenous Games, cultural events such as powwows and ceremony, as well as working on the creation of a Mi'kmaq language course in collaboration with the organization 7000 Languages. Being surrounded by the Mi'kmaw language in Mi'kmaq spaces was vital in my work to create a course teaching the language, as I gained so much valuable insight and knowledge during my time spent here. I am able to apply the knowledge and teachings I acquired through observation, listening, and interacting to the content I can then create for my course. The course is currently in the creation process and will, in the near future before the end of the year, be published and available to the public.
Seeing the Mi'kmaw language on billboards and street signs, hearing it in conversation, and listening to it in prayer and song, has made me feel truly fulfilled and grateful. It is an indescribable feeling to be able to live in and around one's Indigenous language and be a part of the landscape and communities it arises from. Having one's Indigenous language be centered and recognized makes one, inherently and in return, feel the same.
Being in Nova Scotia during this time gave me so many incredible opportunities to engage and learn in a way that can only be achieved through the interactions and experiences I very luckily had, and every day I recognize and appreciate how special this experience has been for me and my work. Not only have I been able to contribute to my work, but I have been able to connect and engage with the land and language on a deeply personal level, and this trip helped me do exactly that, thanks to the opportunity and monetary resources graciously granted to me for this very purpose.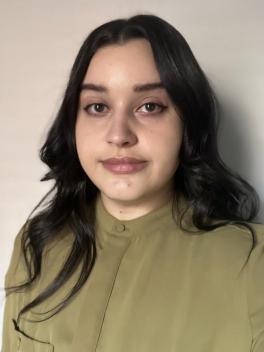 Dareen Hussein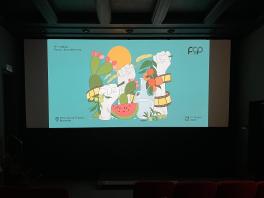 In June 2023, PhD Candidate Dareen Hussein traveled to France to conduct research for her dissertation, which explores the emergence of Arab women's cinema from the 1970s-80s. While in France, she visited several archives central for her research, like the Talitha Archives du Cinéma in Rennes, the Centre national du cinéma et de l'image animée in Bois d'Arcy, the archives and libraries of the Cinémathèque Française, and the exhibition archives at the Centre Pompidou. Additionally, she visited other archival collections organized and managed by the Friends of Sarah Maldoror and Mario de Andrade, and the Ciné-Archives at the Cinémathèque du Parti Communiste Française.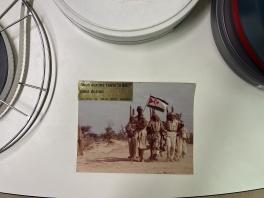 While in France, Dareen gained valuable experience networking with other scholars working on anti-colonial cinema. She conducted interviews with film critics, friends, and relatives of Assia Djebar, which will assist with her chapter on Djebar's detour into cinema. She also attended symposiums at the Centre Arabe de Recherches & d'Études Politiques, and she also attended the 9th annual Ciné Festival Palestine in Paris. During her trip, Dareen also visited several museums including the Institut du Monde Arabe, the Musée de l'Homme, the Centre Pompidou, the Palais de Tokyo, the Maison Européenne de la Photographie, and the Musée du quai Branly - Jacques Chirac.  Funding from the CES Travel and Research Grant helped defray museum and library admission costs. Additionally, the grant enabled Dareen to procure several relevant books and monographs published in French, which are invaluable to her dissertation research.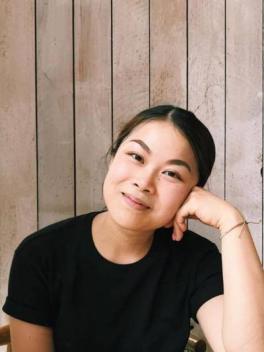 Clarissa Ma
I attended the 2023 American Comparative Literature Association's (ACLA) Annual Meeting in Chicago, Illinois, from March 16 to 19, 2023. I gave a paper entitled "Brave New Hong Kong: The China Dream and Speculative Fiction" at the seminar "Literature and Political Imagination: Defeats, Resistance, and Alternative Futures". The seminar was co-organized by Stefano Bellin from University of Warwick and Jennifer Noji from University of California Los Angeles (UCLA).
ACLA is the principal learned society in the United States for scholars whose work involves the study of intercultural relations across national boundaries, multicultural relations within a particular society, and the interactions between literature and other forms of human activity. Given fascist attacks on thought in many contemporary societies, ACLA seeks to expand the discipline's support and interest in fields most under attack, including black studies, Islamic studies, native and indigenous studies, Palestinian studies, and transgender studies.
The panel, of which I was a part of, aims to discuss how literature can foster a critical understanding of past and present political challenges, represent different forms of resistance and struggles of liberation, and explore alternative paths of healing and repair. In considering structures of violence and oppression that continue to permeate our societies, our panel analyzed the multiple intersections between literature and politics and the possibilities that they open. My paper employs affect as a heuristic device to discuss how Chinese speculative fiction engages with the CCP's amnesic, sterilized, grandiose dream—also known as the China Dream. My paper reframes positive feelings, such as happiness and contentment, as a socio-political apparatus with grounded effects. And through the lens of Chinese speculative fiction, my paper asks: what are the conditions in which new forms of livability, sociality, and futurity can emerge?
The grant I received provided the essential funding required for my participation and presentation at the conference. Funding has been used to cover the ACLA membership fee, conference registration fee, round-trip plane tickets between Columbus and Chicago, hotel stay for the duration of the conference, and food and transportation costs. Engaging in this conference has proven to be a truly transformative experience, offering an abundance of learning opportunities and invaluable networking connections. My participation allowed me to forge meaningful connections within the vibrant community of Asian Studies and Asian Diaspora Studies scholars. What made this experience even more special was the opportunity to reconnect with friends and colleagues from Hong Kong during various insightful seminars.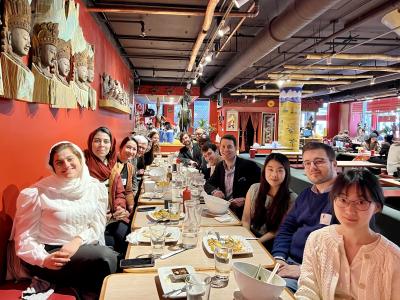 Throughout the conference, I had the privilege of engaging in dynamic intellectual exchanges with scholars representing a wide array of disciplines. These exchanges not only broadened my perspective but also enriched my understanding of the multifaceted nature of our field. One particularly rewarding aspect of the conference was the chance to present my research on a panel alongside both junior and senior colleagues, including graduate students and faculty members. This unique platform not only allowed me to showcase my own research but also heightened its visibility within the academic community. Additionally, I received invaluable mentorship and support from the more experienced scholars, further enhancing my professional development.
In summary, the grant not only facilitated my conference attendance but also opened doors to a world of academic growth and collaboration. The connections forged and knowledge gained during this event will undoubtedly continue to shape my academic journey for years to come.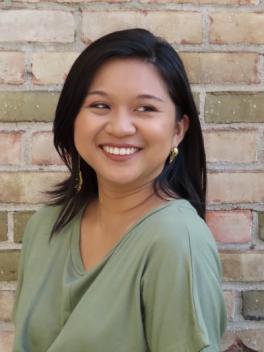 Danielle Ola
With the support of the Center for Ethnic Studies, I traveled to my grandfather's hometown of Honoka'a on the Big Island. There, I traced our family lineage and conducted research on the sugar plantations that operated along the Hāmākua Coast. My travel has inspired me to write an essay collection that subverts the expectations of the travel writing genre—not a rewriting of a place through the eyes of a tourist, but the account of a local who is relearning her home.
With the support of the Center for Ethnic Studies, I was able to make pilgrimage to the historical town of Honoka'a on the Big Island. Honoka'a is located on the north shore of the Big Island, and once served as a hub of entertainment for migrant workers who labored on the neighboring sugar plantations. This population included Japanese, Portuguese, Chinese, and Filipino workers who were hired to work the fields. Among them were my great-grandparents and, eventually, my maternal grandfather: the first American-born citizen in my family tree.
I am a second-year student in the creative writing MFA, specializing in creative nonfiction. I was born and raised on the island of Kaua'i, though I don't have native Hawaiian ancestry. This is reflected in the grand questions I address in my writing: how one grapples with the inheritance of colonial histories, and what it means to be 'of' a place. The core tension of my work is this: though Hawai'i is not and will never be my land, the islands are unequivocally my home.
I set out to trace the thread of my grandfather's lineage in service of my writing practice, hoping that my learnings would eventually feed into the thesis I'll be writing during my third and final year. I wanted to steep myself in the world he grew up in, walking among the same pre-war plantation buildings Honoka'a has thankfully preserved. I was also able to conduct historical research on the sugar plantations on the Hāmākua Coast, to better understand the labor conditions and social fabric of the migrant workers' lives. Through visits to the Honoka'a Historical Society and the Big Island's Hawai'i Plantation Museum, I gathered new insights into the festivals and other cultural events hosted in plantation camps, the differences in contracts signed by migrants of different races, and even newsletters that were disseminated across the different camps.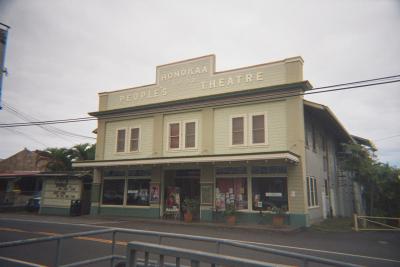 In addition to all this, I found traveling to a new island to be a disembodying experience. I'm fascinated by this, the way it complicated my relationship to Hawai'i and communities I was visiting. For once, I was occupying the space between tourist and local. Without grant support, I wouldn't have had the opportunity to travel as I did and discover that my movement through Hawai'i is even more complicated than I previously thought. I was led to the Big Island by my curiosity, and left with even bigger questions around travel and home that will certainly drive my future work. These experiences have culminated in a rough vision of my next book-length project: an essay collection that confronts the ways we mythologize Hawai'i as "Paradise" in pop culture, literature, and the tourism industry. In addition to discussing my grandfather's story and what it can tell us broader colonial histories, the essays will touch on political concerns such as climate change in the Pacific and the tenuous relationship between locals of the hospitality industry. In short, it will subvert the expectations of the travel writing genre—not a rewriting of a place through the eyes of a foreign traveler, but the account of a local who is relearning her home.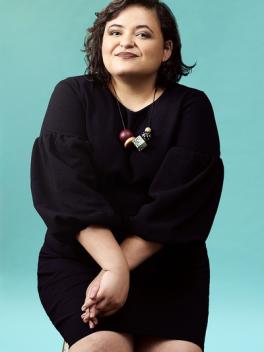 Aline Resende Mello
I arrived in Rio Preto on May 5th, 2023, after 24 hours of travel. This was my second time being in Brazil since immigrating to the US in 1997. Both times, I've had to apply for Advance Parole from the United States Customs and Immigration Services Department, which is a $575 application. The round trip flight was $1,746. I was able to combine the CES Grant with other financial help from the English department, the Columbus artist grant, and some personal fundraising. I needed to pay for living for two months and am glad I chose Rio Preto and not the capital of São Paulo because one was much cheaper than the other. 
But after getting situated in Rio Preto, I went to the capital and visited historic places and the Museo de Arte (MASP) which was an amazing experience. From there, I traveled to Goiânia, Goiás to see my family. I had only seen them for a week in 2014, and before that only when I was a child in 1997. This time, I spent a week as well because I was anxious to be back in Rio Preto to start my studying and my workshop. But while I was there I was able to see my great-aunt, who is 86 years old. I met two cousins for the first time and met my cousins' husbands and children. My family was able to rent out a house in the rural part of Goiás for the weekend and we spent it together.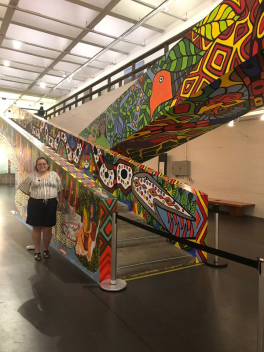 When I was back in Rio Preto, I established a schedule for myself, buying groceries and water at the store close by, taking Ubers to the school and back, and doing plenty of reading. I was able to write some poems in Portuguese, but I think it will be a long time before my poetry in Portuguese is any good. I worked on writing odes to the different fruit I was eating there instead.
In June, Brazilians have a big Catholic holiday that included a school break, so I decided to take the bus to visit my family for the long weekend. This time felt different because my mother had gone back to the US after staying a month there, and I was there by myself, traveling by bus in my native country as an adult woman, something I had never done before. I was also among my family members without my mom and that felt new and really sweet. I stayed with my cousin and Ubered to see my uncles and aunts whenever my cousin was at work. 
When I got back to Rio Preto, I started getting ready to return to the US. I had ordered 3 copies of my books (Yes, I truly forgot to take any books with me when I went!) and they arrived just in time. I gave a copy to Professora Susanna Busato, and one to two of my students who attended all workshop meetings. We also did an Instagram live so my students could read their poems. I was a little disappointed that toward the end there were only 2 students, but it was finals season and I chose to see it as a good thing—wow 2 students stayed in this voluntary poetry thing during finals season! All in all, it was a lovely trip and super important to my mental health, my reading of Brazilian poetry, and my own writing.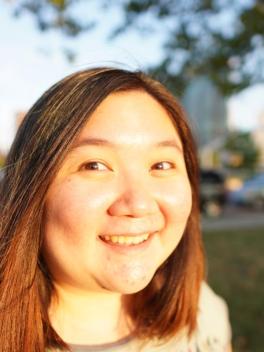 Jessica Tjiu
With the support of the Center for Ethnic Studies Travel Grant, I was able to continue my archival research on what was called the "Yellow Slave Trade." This phenomenon refers to the sex trafficking of Chinese women and girls to the U.S. for prostitution in the late nineteenth and twentieth centuries. As part of my dissertation, I have been collecting recorded documents from a variety of sources, all rooted in the same "Yellow Slave Trade" rhetoric: religious organizations mounting rescue operations in brothels, reports from government officials and law enforcement, and diaries of individuals and amateur historians. These archival documents provide an Orientalist portrayal of Chinese women and girls that justifies the scrutiny of their presumed racialized hypersexuality and the surveillance of white authorities. For instance, by depicting and articulating Chinese women and girls as "prostitutes," "sex slaves," or "slave girls," these archival materials tacitly depict Chinese women and girls in a hyper-sexualized and racialized representation. In other words, these recorded documents construct, inscribe, and pathologize Asian women as "compulsory racialized sexual deviants."
I returned to the following institutions for my archival research in July 2023 around the San Francisco Bay Area: California Historical Society, UC Berkeley Bancroft Library Special Collections, UC Berkeley Asian American Studies Library, San Francisco Public Library, and Stanford University Library Special Collections. The California Historical Society holds San Francisco's Chinatown ordinances and prostitution-related rescue operation reports. Additionally, both the UC Berkeley Bancroft Library and Stanford University Library have multiple documents, interviews, research notes, pamphlets, and newspaper clippings on Miss Donaldina Cameron, a white Presbyterian missionary woman who "rescued" Chinese women and girls from prostitution.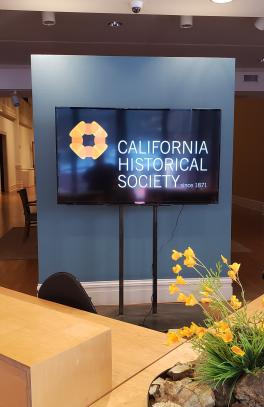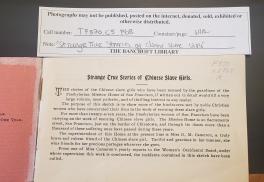 The UC Berkeley Bancroft Library keeps a collection of pamphlets written by Donaldina Cameron. These pamphlets are titled Strange Stories of Chinese Slave Girls and Stories of Rescues: Occidental Board Mission Home for Chinese Girls. Additionally, UC Berkeley Asian American Studies Library and Stanford University Library have a comprehensive collection of Asian American Studies historian Judy Yung's research notes, tapes, and interviews on the experiences of Chinese American women in the early twentieth century. In particular, I reexamined Asian American Studies historian Judy Yung's research notes and archival materials to grapple with the narrativization of Chinese women and girls as "sexual slaves." My research on the "Yellow Slave Trade" reads the archive of institutional power for signs of individual agency and possible resistance.
All in all, the CES Travel and Research grant helped me to conduct archival research for my dissertation. I will use the archival materials that I gathered from my research trip, as I begin writing my dissertation this academic year. Without the CES Travel and Research grant, I would not have had the opportunity or the financial ability to go back to the San Francisco Bay Area in July 2023. I am grateful to the Center for Ethnic Studies for its support in my research project.
---