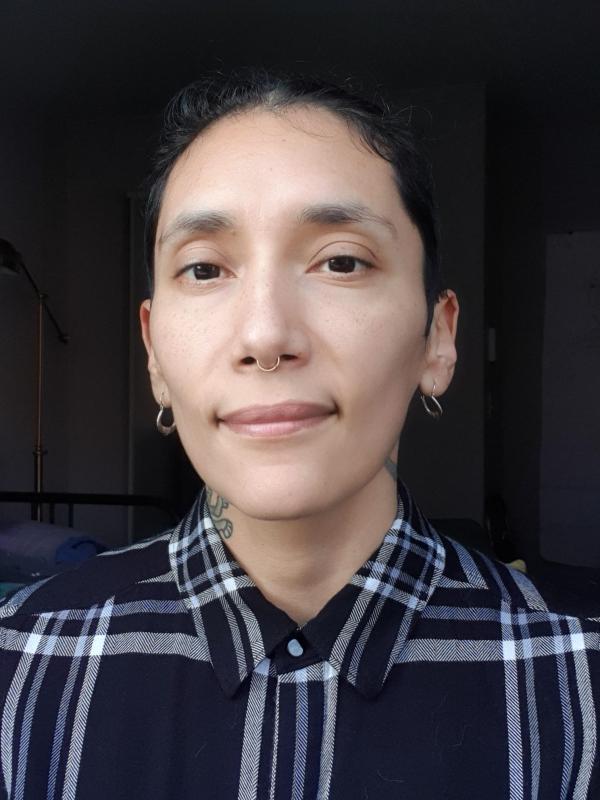 Fabian Romero
Assistant Professor
They
Fabian Fomero is an Assistant Professor in the Department of Comparative Studies and Affiliated faculty in American Indian Studies at the Ohio State University. They got their P.h.D. in the Gender, Women & Sexuality Studies Department with a certificate in American Indian Studies at the University of Washington in 2023.
fabian is a P'urhepécha poet-scholar who has co-founded several writing and performance groups, including Hijas de Su Madre, Indigenize Productions, and Parakata Journeys: Queer P'urhépecha Artists and Scholars. fabian's work explores the manifestations of colonial heteropatriarchy in contemporary mestizo P'urhépecha heritage family structures in Michoacán and the diaspora. They work to resurge P'urhépecha queer cultural practices necessary for anti-colonial liberation. 
You can find their work in Troubling the Line: Trans and Genderqueer Poetry and Poetics, Untangling the Knot: Queer Voices on Marriage, Relationships & Identity, Writing the Walls Down: A Convergence of LGBTQ Voices, and their self-published chapbook Mountains of Another Kind.